NOTE: From Cardinal Sean's blog yesterday. I particularly like the "if for some strange reason" part! Go Bruins! - FT
I want to begin by letting you know that I have a friendly wager with the Archbishop of Chicago, Cardinal Francis George.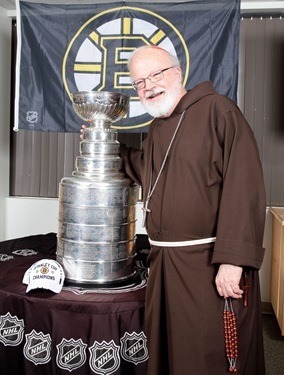 If the Bruins win the Stanley Cup, they will be sending me Chicago pizza. If, by some strange chance, the Blackhawks win, I will be sending Cardinal George clam chowder.