The U.S. Supreme Court is set to make history most likely tomorrow (Friday) or Monday on the issue of gay marriage in the United States. Most of the speculation seems to favor that the action of the Supremes will in effect make same sex marriage legal across the United States.
This, just a month after the once lock-step Catholic bastion of Ireland became the first nation to approve gay marriage by referendum. After the approval of that referendum on the Emerald Isle, though, I was very impressed with the open and pastoral tone that was struck by Archbishop of Dublin Diarmuid Martin. Following the vote, he said, "We [the Church] have to stop and have a reality check, not move into denial of the realities. We won't begin again with a sense of renewal, with a sense of denial. I appreciate how gay and lesbian men and women feel on this day. That they feel this is something that is enriching the way they live. I think it is a social revolution."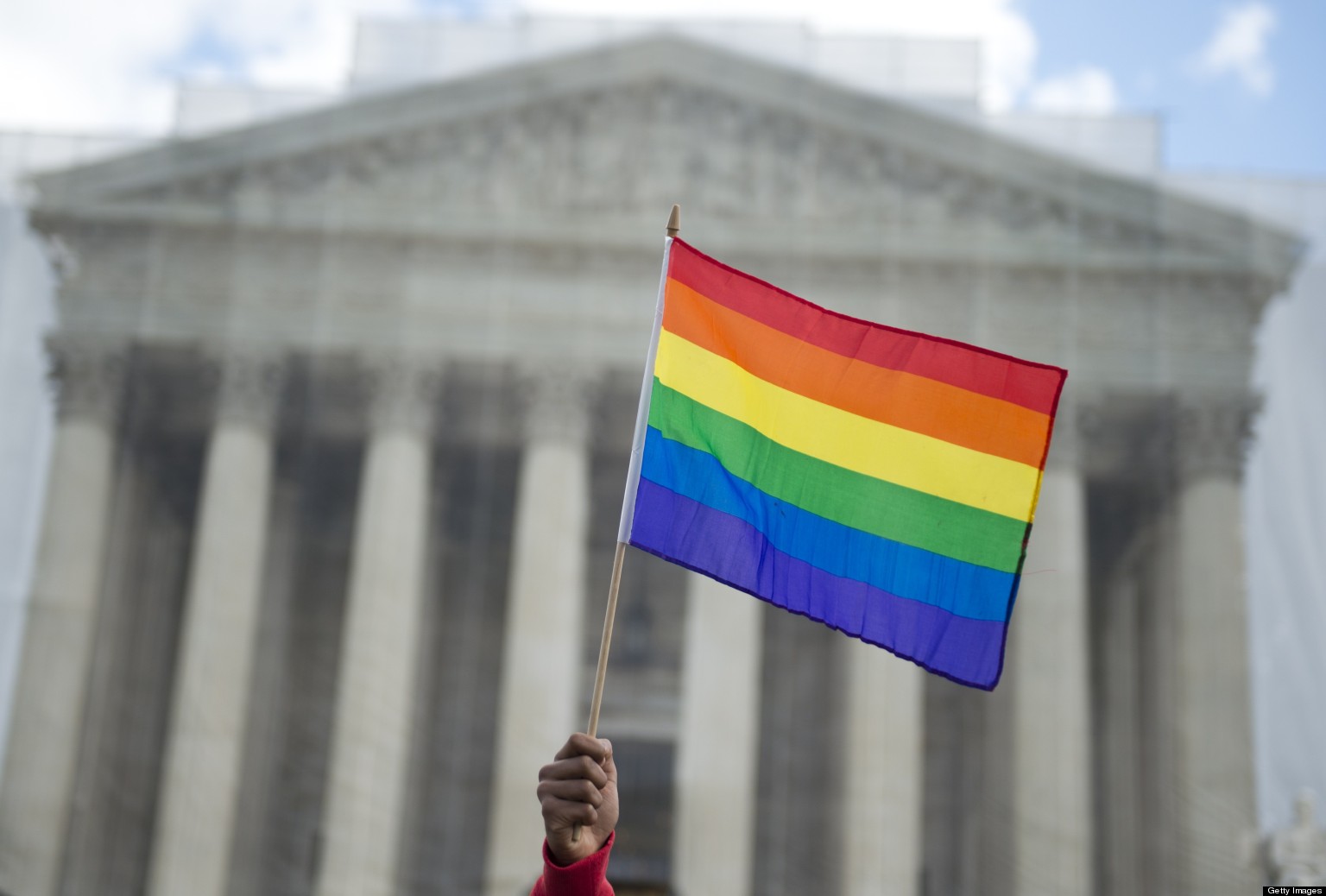 The Archbishop also spoke about the Church's need to reach out in a new way to young people and to rethink the way our doctrine and theology are presented.
His response has me pondering, naturally, how will our bishops here in the United States respond in the days to come? Once again, this anticipated outcome of the Supremes will be an opportunity for the U.S. Church and I see basically two options. Option one is to once again hunker down in battle mentality. The bishops can make proclamations about conspiracies and "gay agendas" and media manipulation and the triumph of the secular over the sacred.
But, I think the evidence is in on this approach and the conclusion is that it doesn't work. It doesn't lead anyone to Christ, to the Church, to a deepened relationship with the Lord. In fact, data would suggest that it has the exact opposite effect. A recent Pew study showed that the largest religious group increasing in the United States are those who are "not affiliated" to any Church or denomination. The group where most of these "nones" are leaving from is the Catholic Church. And among the chief reasons for the departure is the perceived "judgmental" attitude of the clergy/church officials. One of the key things that Pope Francis has showed us, I think, is that very often the problem is not the teaching of the Church, but the way that teaching is presented and the attitude of the presenters.
What Archbishop Martin did was to acknowledge something - he acknowledged his gay and lesbian brothers and sisters in Ireland who were experiencing a significant moment in their lives and the life of their nation. He was acknowledging that they had experienced years of oppression and discrimination and so it was very natural for them to experience the referendum as a great moment of liberation. He acknowledged the reality as it was experienced right before him. That seems like an obvious statement, but it is one that needs to be stated because the problem is that too often, we don't see what is right before us and instead recast it into a narrative that better suits the story we want to shape. But, dialogue begins with acknowledging the reality of the other. It all starts there.
So, let's imagine Option Two. Here is another way that our U.S. Bishops could respond tomorrow or Monday if the Supreme Court makes same-sex marriage the law of the land.
A possible response of the U.S. Bishops: "Today, in a truly landmark decision, the U.S. Supreme Court issued a decision, the result of which makes it legal for people of the same-sex to contract a legal marriage in the United States.

To the extent that this decision represents the end of discrimination and oppression of our gay and lesbian brothers and sisters as a group of people, we rejoice with them. The Catholic Church has long opposed discrimination under the law in all of its forms and we rejoice whenever such legal discrimination is cast aside in favor of progress toward the recognition of the equality of all people. We rejoice with those who welcome this movement of liberation.

We understand that civil law is different than church law or theology, and our tradition as well as current and long-held theological understanding of the sacrament of marriage continues to be that sacramental marriage is a union between a man and a woman. But, we also understand the desire of our gay and lesbian brothers and sisters to find long term, lasting, loving and committed relationships. The Church in recent years has struggled in its attempts to reconcile all of these positions in a coherent way that leads all her children to Christ without making some feel as though they are not welcome within our walls and our communities, or that we desire anything less than a full, happy and fulfilled life for them.

What we ask of our gay and lesbian brothers and sisters today is this: please, keep struggling with us; let's continue to dialogue together. We need you and hopefully, you need us too. Please continue to be active members of our parishes and communities and help us understand one another better and figure out how we all walk to Jesus together

."
The Archbishop was right, "We have to stop and do a reality check." Our reality check would quickly show that the strategy of condemnation, finger-pointing and name-calling has done nothing more than close off the conversation, drive people away from the Church, and relegate our voice increasingly to the margin. Perhaps another strategy - the one that Jesus employed - might be called for: the strategy of respectful, open dialogue. It's time for option two. It's time to find common ground, recognize the good in others, begin by accepting them where they are, be open to a conversation, be able to state like Archbishop Martin that we at the very least understand why people might welcome this ruling, even if it isn't in line with our teaching. We are called to the attitude of Christ, "neither do I condemn you" and instead to be oases of compassion, love, joy, healing and mercy. It is then that we begin to be not just a community, but a family. It is then that we move forward together in Christ, towards Christ.
Let's see which option the bishops choose.
- FT